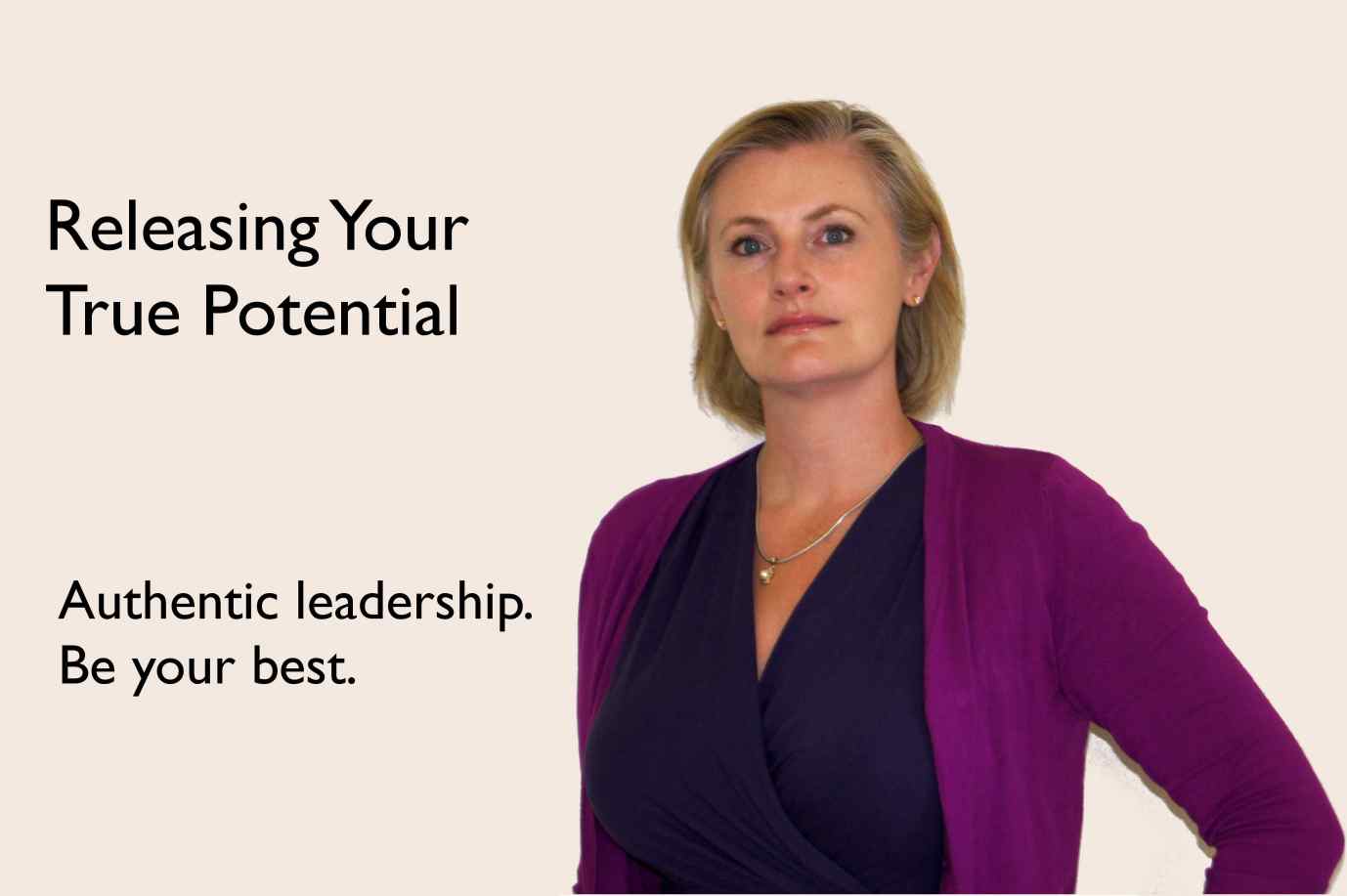 Ros Cardinal, Principal Consultant
"Ros' coaching qualities are top notch. She has great experience in working with people and understanding the human condition. This empathy and expertise enables her to support leaders to get the most out of themselves and their teams. Beyond one-on-one time together, Ros's Shaping Change newsletter and online network, the Inner Circle provide ongoing opportunities for learning, reflection and action."


Margie Jenkin,

Environmental Defenders Office (EDO), Tasmania - Fundraiser
"Shaping Change is Goanna Energy's partner of choice for Organisational Development and Human Resources strategic advice. I have found Ros to be highly knowledgeable, professional and engaging. She brings energy and enthusiasm combined with practical solutions to the project at hand, and delivers quality outcomes."


Marc White,

Goanna Energy - Principal Consultant
"Ros has a natural ability to draw the best out of people in a professional and business-like manner, but with a lighthearted friendly touch. She deeply believes in the capacity of everyone she works with to achieve big and on-purpose. I envy her facilitation skills and enjoy watching her work a room!"

Angela Driver,

Tasmanian Leaders Inc. - General Manager
"Ros is an exceptional change agent and has supported Cosmos through a challenging time of transition. Her advice was always consistent with the key messages we wanted to promote and her feedback on how she thought we were tracking was always honest. Ros provided change workshops for staff which were of a very high quality. Without Ros' guidance our change process would have been far more challenging and not as well staged. Our current success is in part due to her support."

Catherine Viney,

Cosmos Inc. - CEO
"Ros, you have been such a wonderful find for me both personally and professionally. On a personal level your ability to ask the questions that develops my knowledge of myself further is so useful, particularly the analysis when I think I have behaved in a red way, and wanting to know why something provoked that type of response. Your work with Cosmos has been transformational. We have restructured, grown and are now all heading in the same direction. This has happened in a very short time. I feel very glad to have your input and support for the next stage of our organisations development."

Catherine Viney,

Cosmos Inc. - CEO
"Ros does a great job of translating contemporary leadership thinking to help businesses of all shapes and sizes. Ros has a passion and energy for developing and transforming organisations, and she has played an important and valuable role in my leadership journey. Ros has also helped our organisation through a period of cultural change and renewal and we will continue to work with her as we transform our not-for-profit organisation into a sustainable, vibrant and engaged business."

Georgie Ibbott,

Family Planning Tasmania - General Manager
"Your presentation on Leading Change was engaging, inspiring and made participants reflect on how they personally cope with change. Your presentation manner was professional, engaging, educational and covered a lot of ground. The information was easy to digest and built beautifully on their previous MBTI work. So thank you again for the generous donation of your time and expertise, and for helping make our community session a genuine success – it is the contribution that you, and people like you, make to this program that enables it to be the success that it is and we look forward to inviting you back again next year."

Angela Driver,

Tasmanian Leaders Inc. - General Manager
"Ros has provided the leadership framework and support to transform our Executive into a higher performing team."

Danny Sutton,

Richmond Fellowship Tasmania - CEO
"I have had the good fortune to work both with Ros in developing workshops and also as a participant of workshops she has facilitated. I have found that Ros's genuine wish to best meet the needs of her clients and workshop participants has ensured the best possible outcomes for both my organisation and me personally. Ros has an in-depth knowledge that is backed by a practical and realistic approach and her reflective style really seems to resonant well with workshop participants and me personally."

Karen Dabner,

Senior Consultant, Organisational Development - Department of Infrastructure, Energy and Resources
"Through working with Ros I have been able to learn and understand much more about myself and how I operate, but also how that impacts on others (positively and negatively) as well as how I can make changes to get the best out of myself and also my team. In what has been a challenging year for me, it has been a blessing to have an independent sounding board who I can talk to about issues and situations and how best to manage them. While at times I feel a bit indulgent spending the time and money on myself I have found my sessions with Ros to be invaluable as they have allowed me to take stock of where I'm at, how I got here and what comes next. My coaching sessions with Ros have been an informative, challenging, entertaining and rewarding experience for me."

Jennifer Lee,

Department of Justice, Consumer Affairs & Fair Trading - Acting Director
"I have had the privilege of working with Ros over a 2-3 year period in both group and one on one coaching sessions. Through the one on one coaching and mentoring program, Ros has assisted me improve my professional leadership style, relationship building skills and personal positivity. Ros delivers the detailed diagnostic results in a supportive and inspiring manner that has allowed me implement practical tools and as a result has redefined by career objectives and goals. I would have no hesitation in recommending Ros to individuals , large or small organisations."

Steve Wilson,

Aurora Energy, FRC Project - Billing Manager
"Having known and worked with Ros for many years I truly value her drive and determination to enhance all aspects of our working lives. This also translates to lessons for life in general, with much to take away and contemplate in everyday situations. The advice Ros gives and her direct teaching style are incisive and thought provoking, providing a chance to step back and reflect on our personal behaviours and styles. I can recommend Ros to any organisation keen to build on its key assets – its own people."

Rod Taylor,
"When I first started my coaching with Ros I thought there was no way we'd get much done in only 3 sessions, but I am totally thrilled that there has been such a rapid and significant change in how I work. I am far more aware of how I and others communicate and how I can use this as data to help manage my communication with others. As I move forward I am feeling very positive and excited about the possibilities.
The best part of the coaching was the effectiveness and clarity with which Ros presented things and the way that has helped me make some changes. Ros delivered incredibly relevant sessions in an unbelievably effective and efficient manner. I wouldn't hesitate to recommend Ros to anyone – in fact I already have!"

Michelle Folder,

Manager, Community Development & Partnership Services - Hobart City Mission
"I am so pleased that I committed to coaching with Ros. Her coaching approach guides you to where you need to be to address/resolve matters that are important to you, and she asks great questions. I found the sessions gave me the opportunity to re-clarify and re-focus on the priorities in my current role and one thing that has really changed as a result is I now build in a regular and extended period for strategic thinking/planning. As I move forward I am feeling positive and enthused to tackle some (old and new) challenges differently."

Hilary Fazackerley,

Head of People & Culture, Hydro Tasmania, Momentum Energy, Entura
About Us
Shaping Change is a specialist consulting practice in the field of Organisational Development and Human Resources. We work with leaders and managers who want to make a difference and are having the challenge of truly leveraging the talents and skills of their people.
We bring an energetic and proactive approach combined with a wealth of knowledge and experience to help our clients achieve their desired outcomes.
We are passionate about helping individuals, teams and organisations grow and develop their true potential. We work with you to truly understand your challenges, then develop and deliver solutions.
Individuals
You hold a leadership role within your organisation and you're ready to take your team to the next level. A visionary who wants to make a difference on a large scale, you see the untapped potential in the people you lead and the phenomenal results your organisation can experience with the right guidance.
You just need to find someone capable of releasing that potential—and that's where I come in.
When I provide consultancy to leaders, managers, and corporate executives just like you, I bring with me 20+ years of organisational development and leadership experience that informs the strategies and tools that we select together to make your success inevitable. I commit to truly understanding your challenges and stand shoulder to shoulder with you as we develop the game-changing solutions that will accelerate growth within your company and within your team.
Whether you want to deliver more strategic projects, effortlessly manage the pace and demands of change within your organisation, engage your team more effectively, or be a more influential leader who's acknowledged within your sector, we'll identify the resources and specific support that can help revolutionize the way that you and your people do business.
Working with me, you and I will:

Identify the unique qualities that will enable you to bring out the best in yourself and in your team members.
Improve your leadership style, relationship building skills and personal positivity so that you're more confident and influential in your interactions.
Develop your people into a high-performing, highly-engaged team that works efficiently and with passion.
Transform your organisation into a sustainable business that makes leading your team feel like a joy.
And more!
If you are a leader aspiring for more success and bigger results and you're prepared for transformative change in yourself, in your team, and in your organisation – then I'd love to work with you!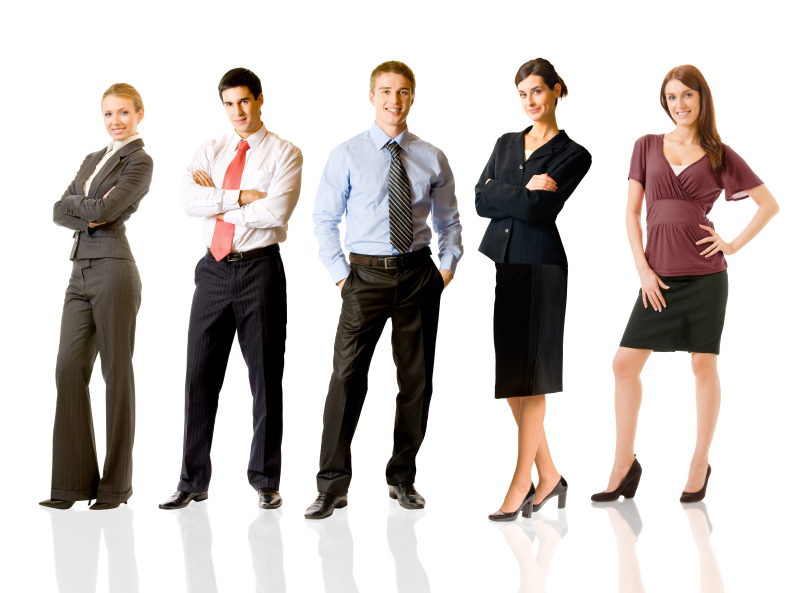 Teams
Is your team in need of an enthusiasm reboot? Are they good at what they do, but you get the sense that sometimes people are just going through the motions? Do you sometimes wish you had some tools and resources to help you motivate and engage them?
The good news is that almost everyone WANTS to LOVE their job! Yes, really! Most of us get a huge sense of satisfaction from contributing our best work to something that makes a difference.
Here at Shaping Change we know just how important engaging and motivating people is to productivity (more productivity goes to your bottom line) and what you can do to create that for your team.
We work with your team to uncover the issues, behaviours and motives that are holding the team back from being truly effective. We help the team understand each other's differences, strengths and challenges and learn how to work together to achieve the best outcomes.
We also work with you on your style, behaviours and EQ, to drive performance and results. (And we believe in having fun while we learn, so our programs are always interactive and meet the needs of all learning styles.)
Do you want an engagement reboot for your team?
Click here to contact us.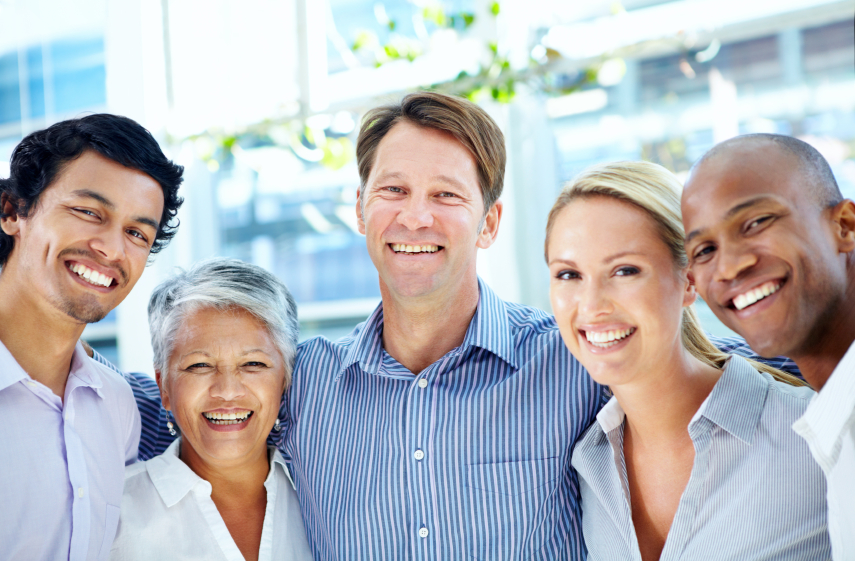 Organisations
Do you know the factors that enable organisational success? Has your business got them all in place? Maybe some of them are really effective while others are not even on the radar at the moment?
Missing some key business success factors can stop your business from reaching its true potential.
Can you answer all these questions for your business?

Have we got the right strategy and objectives?
How does our purpose, vision and values link to our strategy? Are they even the right ones?
Does our business culture enable delivery of our strategy or undermine it?
Have we got the right people, with the right skills, in the right jobs?
Have we got the leadership capability and bench strength that we need?
How will we accelerate change?
How do we develop effective teams and motivate our people to perform?
How will we develop capability and competence?
How will we reward people who contribute to our success?
At Shaping Change we will help you find these answers.
Working with us eases the frustrations of leadership. We have the tools, measures, frameworks and methodologies to help you answer those challenging questions. We help you and your business be more efficient, effective and productive.
Click here to contact us.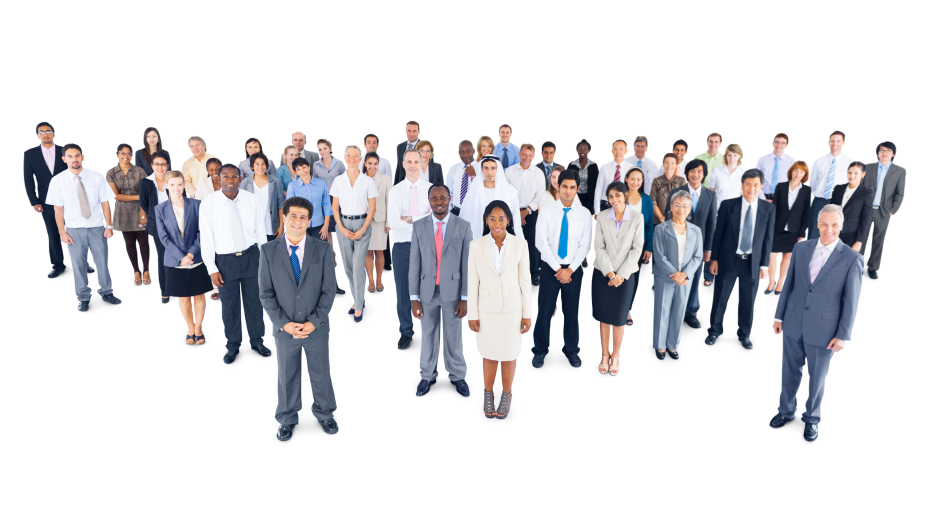 What's New?
The Resilient Employee
We are extremely proud to announce Ros' new book "The Resilient Employee: The essential guide to coping with change and thriving in today's workplace." Find out more here.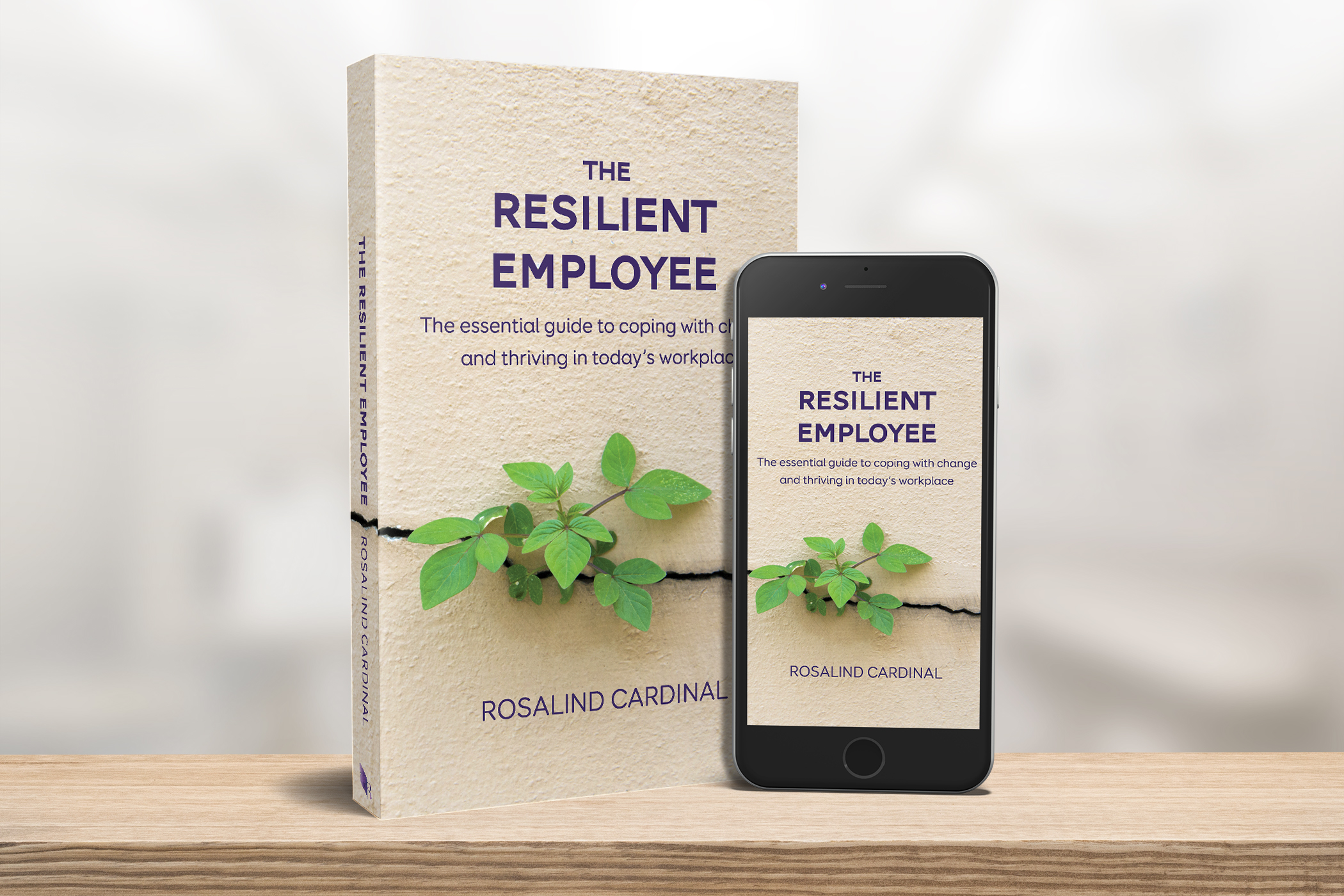 ---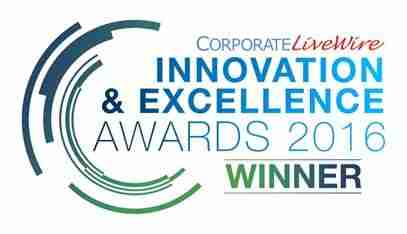 Shaping Change is extremely proud to announce that our Managing Director, Rosalind Cardinal has been awarded "Leadership Coach of the Year – Australia", in the 2016 Corporate LiveWire Innovation and Excellence Awards. Sponsored by the International Business Innovation Association, The innovation & Excellence awards recognise businesses that have transformed over the past 12 months setting clear industry trends and advances.
Elizabeth Moore, Awards Director of the 2016 Innovation & Excellence Awards Winners Guide is simply thrilled with the stature of the winners this year. Elizabeth said: "The Corporate LiveWire Innovation & Excellence award winners have not only excelled within their respective sector but have also shown flexibility to adapt to industry changes. We are extremely proud of every single one of our winners and we look forward to seeing how they will continue to demonstrate their commitment in the future".
The judging panel at Corporate LiveWire considered the strengths of each shortlisted candidate, setting its sights firmly on the most innovative, groundbreaking and client-focused firms, teams and individuals who have transformed the way in which they do business. Each and every winner was chosen on merit and has shown excellence, innovation and strong leadership throughout their various activities over the past calendar year.
This year's winners include Google for Innovation & Excellence in Automotive Engineering , Uber, Airbnb Inc, Microsoft, Baidu Inc, J. Knipper and Company, and Augentius Fund Administration to name a few.
The full winners guide can be found at: http://www.corporatelivewire.com/innovation-and-excellence-awards.html

---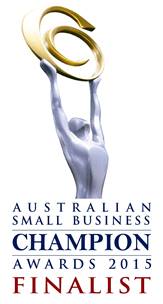 Shaping Change was announced as a finalist in 2015 Australian Small Business Champion Awards! Being recognised as a finalist in 2015 is a tremendous achievement and we are very proud.


Shaping Change is thrilled to be a finalist in the 2016 Australian Small Business Champion Awards for the second consecutive year!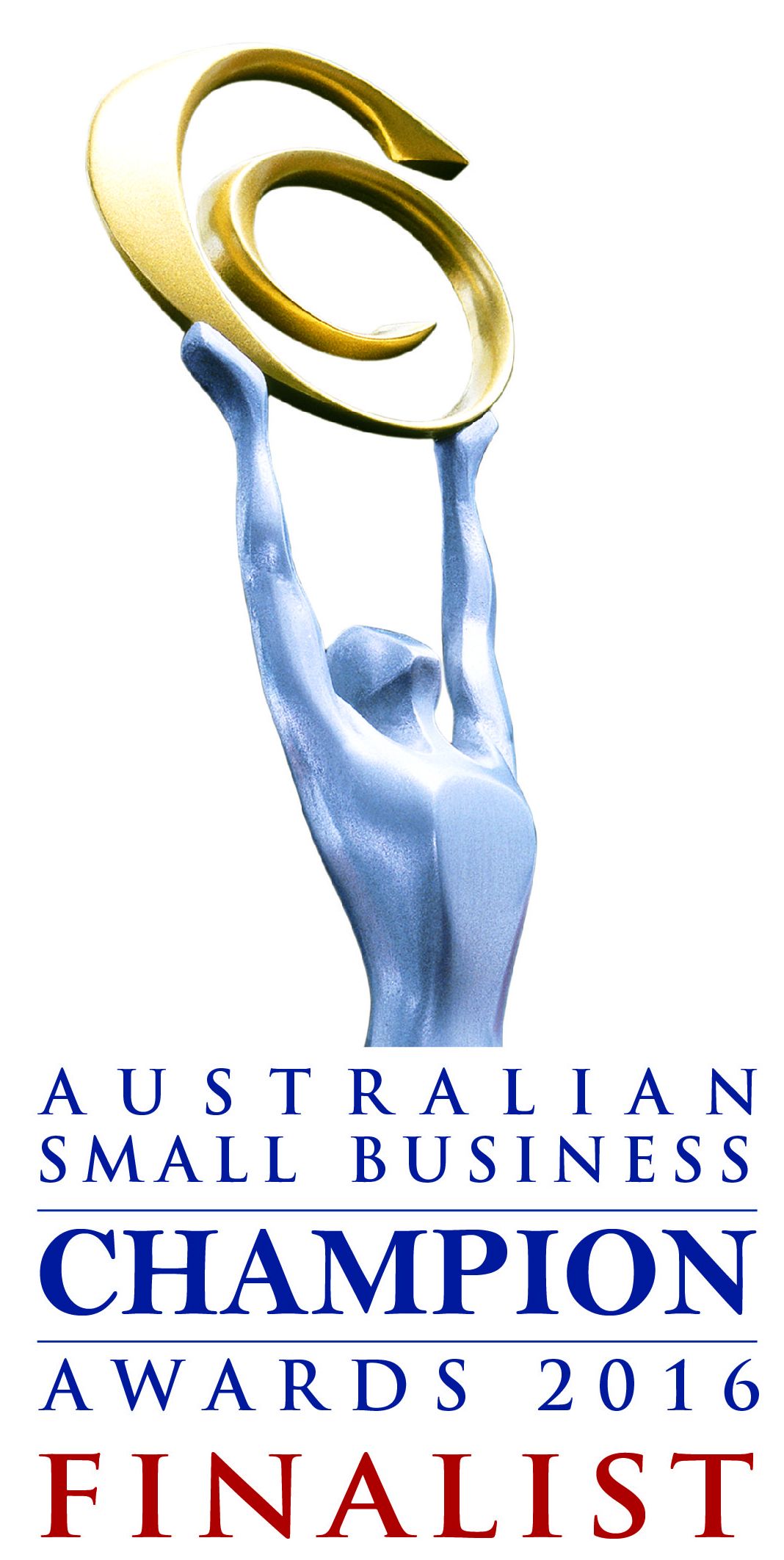 ---
Ros is proud to be a contributing author, and to have the story of Shaping Change featured in the new book "Australian Entrepreneur". "Australian Entrepreneur is a brilliant book that provides valuable and inspirational role models for people looking to start their own business and for entrepreneurs already managing their own businesses."
Purchase your copy here.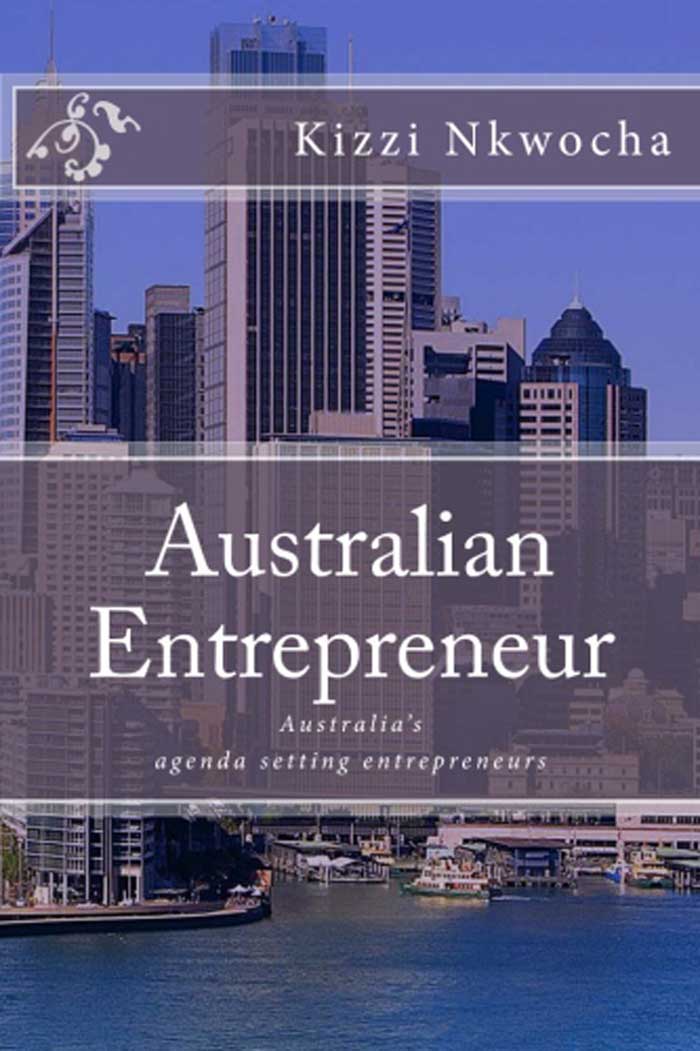 Brand new members website!
Our exclusive members site is now live! Head over to
http://www.shapingchange.net.au
to join up. Details on price and contents can be found on the page.
Tasmanian Training Awards 2013:
We are very proud to be collaborative partners with our client, Aurora Energy, in delivering their Frontline Management Program, which was a finalist in the Industry Collaboration Award category. It was an honour to be recognised!
Transforming Leaders Program
Our new guided reflective practice program "Transforming Leaders" has launched! We are currently accepting expressions of interest for the next intake. For more information, email ros@shapingchange.com.au.
Quick Contact
Phone: +61417572770
E-Mail: ros@shapingchange.com.au
Google+