Are you struggling to attract Millennials to your company? If so, you may need to rewrite your job descriptions in a way that really grabs this particular demographic's attention.
For decades, all job postings looked the same: a job title and a list of the skills required. But today, things have changed. Younger generations have higher expectations, and they have access to thousands of vacancies, meaning your job description needs to stand out more than ever.
In today's article, discover how to write an effective job description that truly piques the interests of Millennials and encourages them to apply.
Offer to "make a difference"
Millennials don't care about money as much as older generations do. So don't try to impress prospective employees with your high sales figures. This approach to job description writing most likely won't work.
Most Millennials are looking for meaningful jobs. They want to contribute to their community and to the world at large. To grab Millennials' attention, you should write that by working for your company, they will be able to make a difference.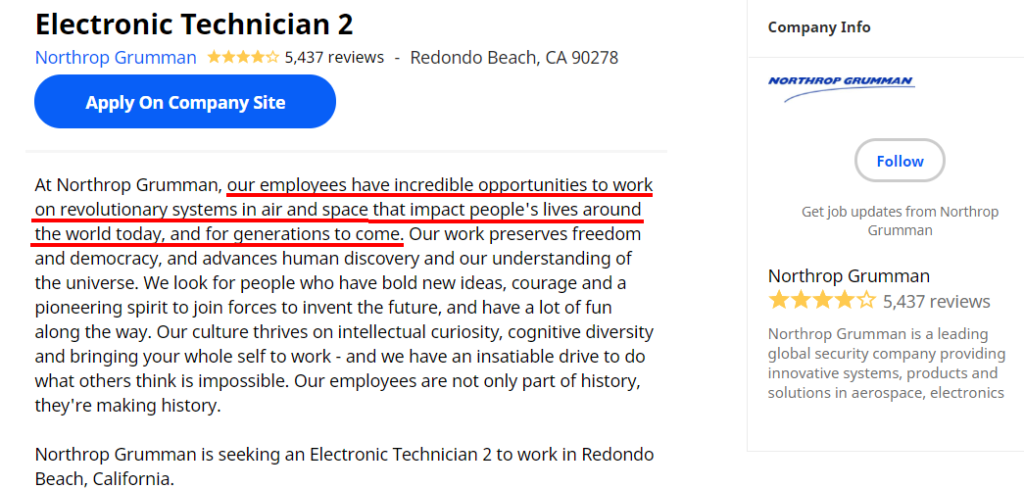 Make job title reader-friendly
Some companies believe that if they use buzz words like "ninja" and "rockstar" in the job title, they will attract Millennials. But the truth is that these buzzwords do more harm than good.
The problem is that unusual job titles may confuse both job seekers and search engines. For instance, the manufacturing job title that includes the keyword "rockstar" will be shown to musicians who are looking for gigs rather than to people who are looking for manufacturing jobs.
So if you want your job description to be shown to the relevant audience, you should choose a simple job title that matches the description. Also, you should identify the level of experience – junior, mid, or senior. It will help job seekers to understand that this job is the one they are looking for.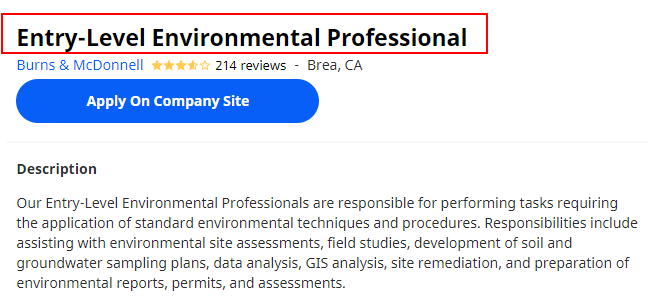 Avoid corporate slang and big numbers
Millennials tend to avoid manufacturing jobs and other jobs that seem boring and tedious. And you should take that into account when writing job descriptions.
Avoid using annoying corporate buzzwords, acronyms, business jargon, and other rarely-used words that scare young job seekers away
Don't mention any big numbers – that will make your job description look more complex and tedious.
Make your job description sound fun and engaging. Feel free to use the words "you" and "yours" to personalize your message.

Mention unique company benefits and perks
You should understand one important thing: Millennials don't blindly accept the trappings of the traditional workplace. So if health and dental insurance is the only thing you can offer, you should revisit your employee benefits strategy immediately.
Here is a list of perks and benefits that attract young job seekers:
Free gym
Free yoga classes
Paid mental health day
Free healthy snacks
Lunch discount
A ping pong table in the office
"Bring your dog to work" policy
Weekly free coffee
Cycle-to-work scheme
Cinema tickets
A day off for employee's birthday
When writing a job description, you should try to sound as positive as you can to illustrate how these perks could improve the routine of your workers. You should find the right words to create an "irresistible offer" and encourage job seekers to apply to your job.
If this sounds like a challenging task, Brandon Keller, HR strategists at TopWritersReviews, has a piece of advice: "Look through job descriptions of your competitors and well-known companies. Choose one job description that seems perfect to you and use it as a template."
Write about career opportunities
Millennials want to be free of old performance management standards. And they want to have all the tools necessary to learn and develop their talents.
The vast majority of Millennials state career growth opportunities are very important to them in a job. And you can't ignore that. To attract applicants under 40, you should state clearly what kind of development plan your company has to offer.
You should list all the upskilling programs you provide. And also, you should promise a job seeker that managerial staff will support them and help them to become a better professional.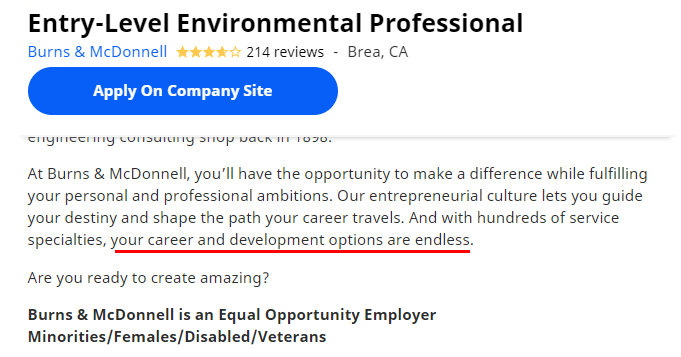 Talk about sustainability
Millennials are arguably the most concerned generation when it comes to environmental sustainability and social issues.
So if your company is using renewable energy and environmentally-safe components in production, you should mention these facts in the job descriptions.
In this way, you inform Millennials that if they choose your company to work for, they will contribute to saving the environment.
Keep it short and pay attention to the structure
The Millennial's life is busy, so it's not a big surprise that they tend to avoid long, unstructured job descriptions. They simply lack the time to read large blocks of text.
So if you want to grab the attention of workers under 40, you should keep your job description short and concise. Here are a few tips for you:
Don't put a detailed history of your company in the job description. If you want your applicants to learn more about your company, just add a link to your "About Us" page.
Don't repeat the same ideas twice. Articulate your requirements clearly.
Exclude words, phrases, and sentences that do not add value to prospective employees.
Use bulleted lists where possible. Create the lists of the qualifications required, perks offered, etc.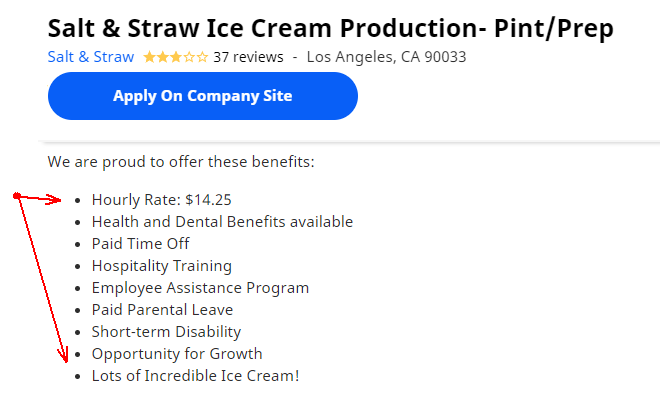 Anatomy of a Great Job Description
Now let's summarize all the points and take a look at the key features of the perfect job description:
Relevant and short job title
Invitation to get a meaningful job and "make a difference"
Unique perks and benefits
Career opportunities
Emphasis on sustainability
Clear structure
Short length
Simplicity (absence of corporate slang)
Use this article as a guide to understand Millennials better. That will help you to craft an ideal job description and get a chance to hire top talent.
—
Daniela McVicker is a career coach and blogger. She's also a business communication coach, helping future job applicants to write business emails to help them achieve success on their career paths.