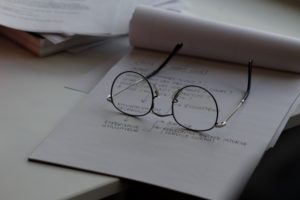 We've talked a lot about the importance of continual education among employees, as well as the importance of upskilling.
As Helen Sabell from the College of Adult Learning writes, "Increased training means greater productivity and increased time efficiency, which leads to higher long-term profits. By initiating training and development schemes, staff are kept industry-proficient and ahead of industry advancements…ensuring you stay ahead of your competitors."
For companies, having more highly-skilled team members on deck works to an organisation's benefit. Not only will the company expand its talent pool, from which it can select candidates to internally fill vacancies within the company, but the organisation will also experience a higher output of quality work, while simultaneously creating a work culture where team members are enthusiastic about their work and committed to putting their best work forward at all times.
After all, employees tend to take pride in learning new skills that will increase their adaptability and position them for promotions (thereby increasing their earnings). They also benefit from an increase in self-awareness, not to mention an increase in the joy that naturally comes with experiencing something new.
What are the benefits to upskilling?
Perhaps the greatest benefits of establishing a learning culture within your company include the following:
Exceptional talent will be recruited and retained
Employees will generate creative solutions as a result of their new skills
The company will become more competitive in the marketplace
And business goals will be better achieved
What are the warning signs that it's time to offer development opportunities?
One of the top warning signs is personal frustration. If your team members are feeling frustrated or stagnant within their current line of work, it may be time to invest in their continuing education.
Along the same vein, when an employee no longer feels challenged by their work, it can lead to poor performance in the long run and dissatisfaction with their given role. However, new challenges stimulate the brain and can bring excitement into the workplace, which translates to renewed commitment and a healthier mental well-being.
Another telltale warning sign is something called 'accidental inertia,' a destination a company can reach when any regular work activity has been in place for one year or more without review. Sabell writes, "Companies need to be constantly reviewing their processes to see if there are alternate ways to be doing tasks more efficiently. If you are not going forward, you're going backwards…by ensuring you have the most skilled and proficient workforce you are on track for continuous business growth."
Where can you find upskilling opportunities?
60% of workers globally are either actively seeking further education/training, or are considering it.
More than half of these workers are interested in upskilling to better their chances at receiving a promotion, meaning that companies can increase their retention rates simply by helping its employees advance in their careers.
Not sure where to get started in finding learning opportunities for your team? Fortunately, the internet makes it possible for professionals all over the world to up-level their skills easily from the comfort of their homes or offices. Here are some great websites to consider:
The Shaping Change Learning and Development Hub:
Whether you're looking for online learning, short courses, or more substantial learning for your team, you'll find a wide range of opportunities available, from Lunch & Learn sessions to in-depth mentoring programs.
Udemy offers over 55,000 courses taught by expert instructors—including Shaping Change's very own Ros Cardinal, whose 'Present Like A Pro' course is available here. Like most other websites of its kind, you have lifetime access to the courses you enroll in and you can study at your own pace from any device.
You'll find categories such as Business, Development, Office Productivity, Marketing, and Personal Development. Some courses currently listed include: think like a leader with Brian Tracy, NLP principles for influence, management, and leadership, leading teams to high performance, 8 best strategies for business growth, and business fundamentals: corporate strategy.
LinkedIn Learning offers users a free one-month trial to learn the most in-demand business, tech and creative skills from industry experts. From among their listing of over 1,000 courses, you'll find trainings in areas such as: creating a culture of learning, public speaking foundations, coaching and developing employees, managing change, and executive leadership.
Every course on Coursera is taught by top instructors from the world's best universities and educational institutions. Courses include recorded video lectures, auto-graded and peer-reviewed assignments, and community discussion forums. When you complete a course, you'll receive a sharable electronic Course Certificate.
Courses start at just $29, but you can explore lectures and non-graded material for free. Current courses include: strategic leadership and management, leading people and teams, inspiring and motivating individuals, organizational leadership, and inspiring leadership through emotional intelligence.
Upskilling is essential for both companies and employees. Not only does increased training mean greater productivity in the workplace and a more competitive edge in the marketplace for a company, but employees who are regularly given opportunities to grow and enhance their skillset tend to report higher job satisfaction, making for a better workplace for everyone.