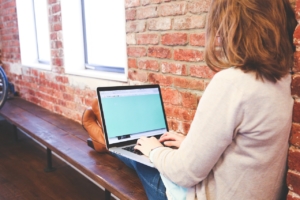 Managing a team is difficult enough. It's even harder when your team members are located all over the place. When sitting at the same table is no longer an option, you're going to need to approach things differently.
It may be a little difficult at first, but eventually, it will become routine. Whether this is a long term remote work situation or a temporary fix while certain members of your team are away on a business trip, you're going to need to adapt your methods to work over a longer distance. Below are some strategies to keep in mind.
Be a Great Project Manager
You won't be able to observe progress with your own eyes. You're going to need to keep up to date lists about what needs to be done, and by when each project needs to be completed. You'll have to detail who is responsible for what parts of a project. Detailed plans will leave little room for error. Since you can't be in the room with your workers to observe what they're doing and offer real time advice, the plan can serve as a fail-safe. Nobody will be confused if they know what they need to do, as well as how and when they need to do it.
Keep Everyone Connected
Everyone needs to be able to work on the same documents at the same time, and they'll all need access to the same information. Use the right software. If everyone has the right permissions, edits and progress will be able to be tracked accurately. Make sure that all of your teammates are connecting securely. They'll all need access to connect through a secure VPN in order to keep data safe. You'll need to find the right VPN for everyone. Some people will need a VPN for Mac computers, and people who work with their smartphones will need a phone VPN.
Hold Video Meetings
If you can't get everyone in the same room, a video meeting is a great compromise. Sometimes it's nice to discuss things in real time. When everyone can talk together, that's how great ideas are born. You can treat video conferences like a normal meeting, discussing what's been done so far and talking about what's next on the agenda. Allowing people to ask questions and contribute their perspectives can help you find new ways to accomplish work. Old methods you've used may not work in a newer, remote work environment. Listen to everyone, and be willing to innovate.
Know When to Empower Your Workers
During the beginning of a remote work project, keep yourself as available as possible. Let your team members contact you whenever they have questions or need feedback. As time goes on, you'll become familiar with everyone's abilities. Learn how and when to empower these team members to work with limited oversight. Allow them to utilize their strengths to make meaningful contributions to a project. Your team members will feel valued, and you'll be able to handle all of the behind the scenes work.
Don't Forget Team Bonding
When everyone is far away, it's hard to bond. Your team members need to be comfortable working together, as well as working with you. Encourage them to play app games together, or to share work appropriate jokes with each other. They need to feel connected to the people they're working beside no matter the distance between them. Teams win, and inspiring the spirit of teamwork is important in both conventional and remote teams.
Managing a remote team will always be a learning process. You can't expect to have everything running smoothly after a few days. Things are different now, and you'll need to discover a new mindset from which you can manage your team. Always be open to feedback or suggestions – particularly if the team members you're working with already possess experience in remote work.
—
Author: Amelia is a passionate writer and self-proclaimed internet addict. Having experience in business and IT administration, she likes to write about technology and self-development topics.