The most successful leaders know that you never stop learning. They're continuously building upon their skills and they're regularly expanding their knowledge base.
If you're an avid reader who enjoys adding to your toolbox, here's a list of 7 incredible books that will help you become a better leader. You can click the cover image for any book in order to read more about it.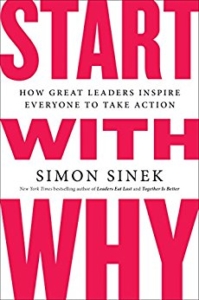 Start with Why: How Great Leaders Inspire Everyone to Take Action
by Simon Sinek
"Sinek starts with a fundamental question: Why are some people and organizations more innovative, more influential, and more profitable than others? Why do some command greater loyalty from customers and employees alike? Even among the successful, why are so few able to repeat their success over and over?
People like Martin Luther King Jr., Steve Jobs, and the Wright Brothers had little in common, but they all started with WHY. They realized that people won't truly buy into a product, service, movement, or idea until they understand the WHY behind it."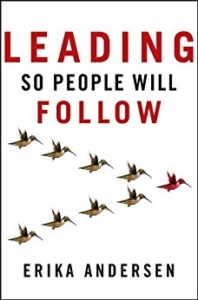 Leading So People Will Follow
by Erika Andersen
"Leading So People Will Follow explores the six leadership characteristics that inspire followers to fully support their leaders. Using Erika Andersen's proven framework, new leaders and veterans alike have increased their capacity for leading in a way that creates loyalty, commitment and results. Step by step, Andersen lays out six key attributes (far-sightedness, passion, courage, wisdom, generosity, and trustworthiness) and gives leaders the tools for developing them. This innovative book offers a practical guide for building the skills to become a truly 'followable' leader."
The New One Minute Manager
by Ken Blanchard
"For decades, The One Minute Manager® has helped millions achieve more successful professional and personal lives. While the principles it lays out are timeless, our world has changed drastically since the book's publication. The exponential rise of technology, global flattening of markets, instant communication, and pressures on corporate workforces to do more with less—including resources, funding, and staff—have all revolutionized the world in which we live and work.
Now, Ken Blanchard and Spencer Johnson have updated The One Minute Manger to introduce the book's powerful, important lessons to a new generation. In their concise, easy-to-read story, they teach readers three very practical secrets about leading others—and explain why these techniques continue to work so well."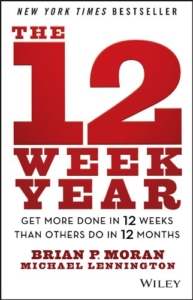 The 12 Week Year
by Brian P. Moran
"Most organizations and individuals work in the context of annual goals and plans; a twelve-month execution cycle. Instead, The 12 Week Year avoids the pitfalls and low productivity of annualized thinking. This book redefines your "year" to be 12 weeks long. In 12 weeks, there just isn't enough time to get complacent, and urgency increases and intensifies. The 12 Week Year creates focus and clarity on what matters most and a sense of urgency to do it now. In the end more of the important stuff gets done and the impact on results is profound."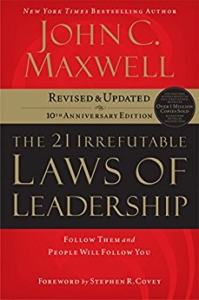 The 21 Irrefutable Laws of Leadership: Follow Them and People Will Follow You
by John C. Maxwell
"What would happen if a top expert with more than thirty years of leadership experience were willing to distill everything he had learned about leadership into a handful of life-changing principles just for you? It would change your life.
John C. Maxwell has done exactly that in The 21 Irrefutable Laws of Leadership. He has combined insights learned from his thirty-plus years of leadership successes and mistakes with observations from the worlds of business, politics, sports, religion, and military conflict. The result is a revealing study of leadership delivered as only a communicator like Maxwell can."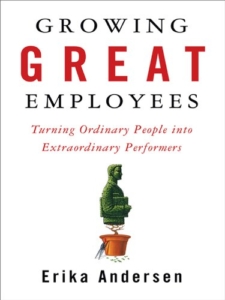 Growing Great Employees: Turning Ordinary People into Extraordinary Performers
by Erika Andersen
"Erika Andersen has helped some of the best-managed companies in the world develop their employees. Now she explains how to stay ahead of the competition by investing in your people. You'll discover that:
Listening is your most powerful asset. Use it to motivate and build commitment.
Everything you know about interviewing is wrong. Discover what you really need in a potential employee.
Successful companies hire for keeps. Get people feeling like part of the team from day one.
Whether you're a first-time manager or a senior executive, Andersen will help you create a dynamic workplace, where the efforts you make today will blossom into success for years to come."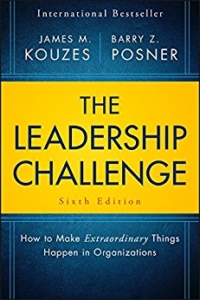 The Leadership Challenge: How to Make Extraordinary Things Happen in Organizations
by James M. Kouzes, Barry Z. Posner
"For more than 25 years, The Leadership Challenge has been the most trusted source on becoming a better leader, selling more than 2 million copies in over 20 languages since its first publication. Based on Kouzes and Posner's extensive research, this all-new edition casts their enduring work in context for today's world, proving how leadership is a relationship that must be nurtured, and most importantly, that it can be learned."