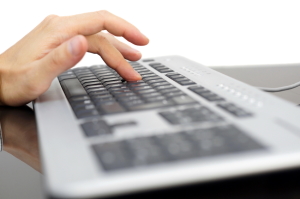 Today's guest article is from James Goodricke. James is a recent journalism graduate and is our Research Assistant. As a Generation Y himself, we asked him to contribute a 2 part article on Gen Y in the workplace.
Part 1 – What makes Gen Y tick?
With the Baby Boomers starting to retire, there are huge gaps forming in the workplace that Generation Y will struggle to fill. This is a problem for managers, but it's great news for Generation Y, who are already challenging traditional workplace ideas they don't agree with. Generation Ys are striving to create a new kind of workplace, one that better suits their unique skill set and outlook.
This has led many industry leaders to dismiss Generation Y as narcissistic, childish and lazy, but in reality Generation Y aren't that dysfunctional, rather they've grown up under very different circumstances from previous generations, which means they are bringing a different set of ideas and values into the workplace.
One of the main causes is that Generation Y is the first generation to grow up with complete exposure to the internet. While previous Generations had to learn how to use the internet, and typically think of it as separate from the "real world", Generation Y don't see it as such – they live in the "virtual world" as much as they live in the real one.
For Generation Y, engaging with the internet is just as natural as engaging with the physical world, and it permeates almost every part of their lives.
Education expert Marc Prensky says this means Generation Y thinking and process information in a fundamentally different way from previous generations, and suggests that Generation Y's brains may develop differently because of it.
This has had a major impact on Generation Y's behavior in the workplace. They are used to instant gratification and being judged on the merit of their ideas, rather than their social status. This doesn't fit well into the traditional workplace and its top-down hierarchical system. While previous generations toiled obediently to climb the corporate ladder, Generation Y will just go and look for an easier and more interesting ladder to climb.
This lack of commitment towards their employers was also formed through seeing the overzealous work ethic of their parent's generation. "They saw their parents worship at the corporate altar, only to be sacrificed on it." saysDr Barbra Moses, president of BBM Human Resource, "They have heard their parents endlessly complain about what a jerk their boss or client is… It's not surprising they are ambivalent about work."
All this has created a generation that but also has very little patience for traditional workplace ideas, but is otherwise very motivated and progressive. The Global Financial Crisis has limited Generation Ys options when looking for new employers, but once the economy recovers it's unlikely they'll stick around if their employers don't adapt.
When it comes to careers, Generation Y is looking for something very different from previous generations. "Generation Y views a job not just as a means to pay the rent, rather a route to exploring their passions, hobbies and ideas" says Generation Y entrepreneur Arthur Kay.  Rather than trying to shape Generation Y to fit the corporate structure, Organizations will need to adapt to their values and expectations, or risk losing talent to more progressive rivals.
Look out for Part 2 – How to attract and keep your Gen Y.
Image credit: BernardaSV via istock