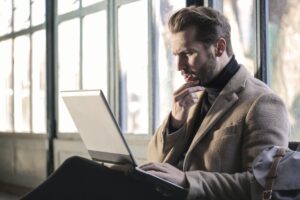 Remote work has become the new normal for the majority of the global workforce.
Many companies are now even considering a permanent transition to remote working, having now experienced firsthand the many benefits of such an arrangement, such as the absence of overhead costs that come with running an onsite office (utility bills, equipment costs, etc.).
That said, the move to remote working has certainly been challenging for some companies as managers and team members continue to adapt to new ways of communicating with each other, managing projects, and meeting goals.
Today, we're exploring some of the top project management and organisation tools on the market today, which have helped scores of organisations stay connected and productive even in the era of social distancing.
Asana
Asana is used by companies like NASA, NBC, The New York Times, Facebook, and Twitter.
Asana is a comprehensive work management platform which can help you keep track of which team members are handling which jobs, projects, or tasks at any given time. This helps keep teams organized and on-target with projects, ensuring there are no delays in your department's forward-motion.
To help with organisation, you can segment the Asana platform into different boards which are department specific. For instance, you might have a board exclusively for the customer service team, a board for your graphic design team, a board for your content team, and a board for your sales team.
Within these boards, you can manage robust to-do lists that allow you to see at a glance what's currently in your team's pipeline. You can assign tasks to specific team members, set due dates, and also mark tasks as low priority, medium priority, or high priority. Team members can easily drag and drop the tasks on these lists from one section to another, showing the progress of the task from start to finish.
Alternatively, these lists can be used as checklists of sorts, ensuring your team has covered all the necessary components for an upcoming project. When a task is completed, team members can mark them as complete, which notifies everyone collaborating on the project and thereby keeps everyone in sync.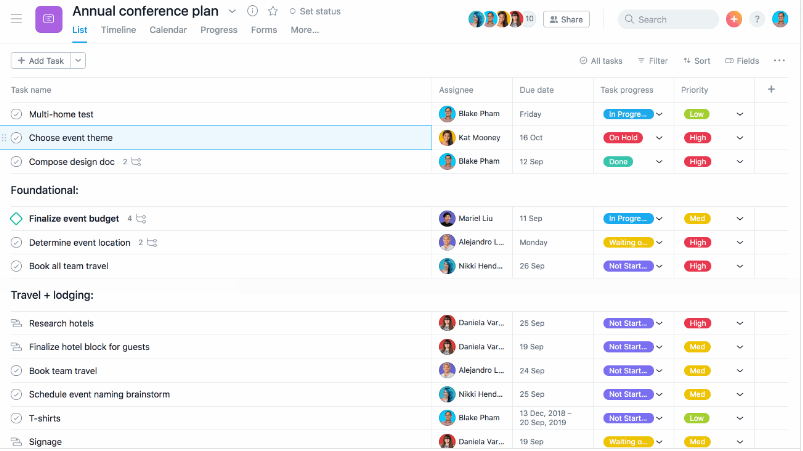 Monday
Monday is used by companies like Walmart, Ebay, Uber, Hulu, and PayPal.
Like other project management and organisation tools of its kind, Monday allows team members to collaborate in one shared, virtual workspace to facilitate more effective communication and project management.
The use of boards and to-do lists help team members stay in sync with each other and have a visual on everything currently within a respective project's pipeline. A great feature of Monday is its ability to automate processes from right within the platform, freeing your team members up to focus on more high-priority tasks. For instance, when an email is received to a specific company address, users can automate Monday to automatically create a new lead within a Sales pipeline board, saving your team from the weekly hours that manually adding those leads might take.
Another unique feature about Monday is the 360-degree view team members can get when it comes to the progress of certain tasks within a project, as depicted below.
Intel like this is helpful in keeping all team members on the same page and ensuring everyone is keeping track of all of a project's moving parts.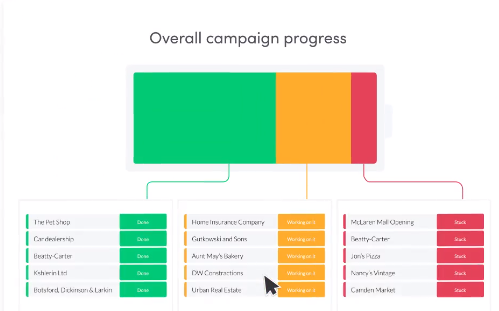 Trello
Trello is used by companies like Google, Pinterest, Squarespace, Costco, and Bose.
Essentially, it's an online corkboard of sorts. Teams use it to organize "cards" into lists. These cards can be tasks, notes, prokects, shared files, or anything that's useful in helping your team to collaborate and work together.
Trello makes it easy for teams for all industries and sectors to get started with their platform, by providing the exact templates and tools different teams might engage with to most effectively make use of Trello.
For instance, here are their suggested templates for: human resource teams, sales teams, remote management teams, marketing teams, and engineering teams.
Much like Asana's list feature, Trello's boards help teams to stay organized by providing a bird's eye view of what's currently in the team's pipeline from ideation to completion.
Like Asana, different team members can be added to each Trello card, keeping everyone in sync on individual projects, and cards can also be labeled as you see fit (by topic, for instance, or by priority level).

ProofHub
ProofHub is a project management tool that's loved by companies like Netflix, Nike, TripAdvisor, Taco Bell, and Michigan Medicine.
ProofHub sets itself apart from other project planning software by offering fixed pricing plans that don't charge per user.
It also provides all the tools your team needs to plan, collaborate, organize, and deliver projects on time – all under one roof, saving you the time and energy of having to use 6-7 different apps just to manage one project.
ProofHub streamlines every milestone in the project management journey by building in unique features such as one-on-one/group chats within the platform, ensuring communication is much quicker than it would be in an email thread. The platform also offers other helpful features such as note-taking software, a space to proof designs and offer feedback, and a dedicated area for uploading and organizing files.
And ProofHub's Kanban boards makes it easy to see work move through multiple stages, with teams receiving notifications as tasks move from one stage to another.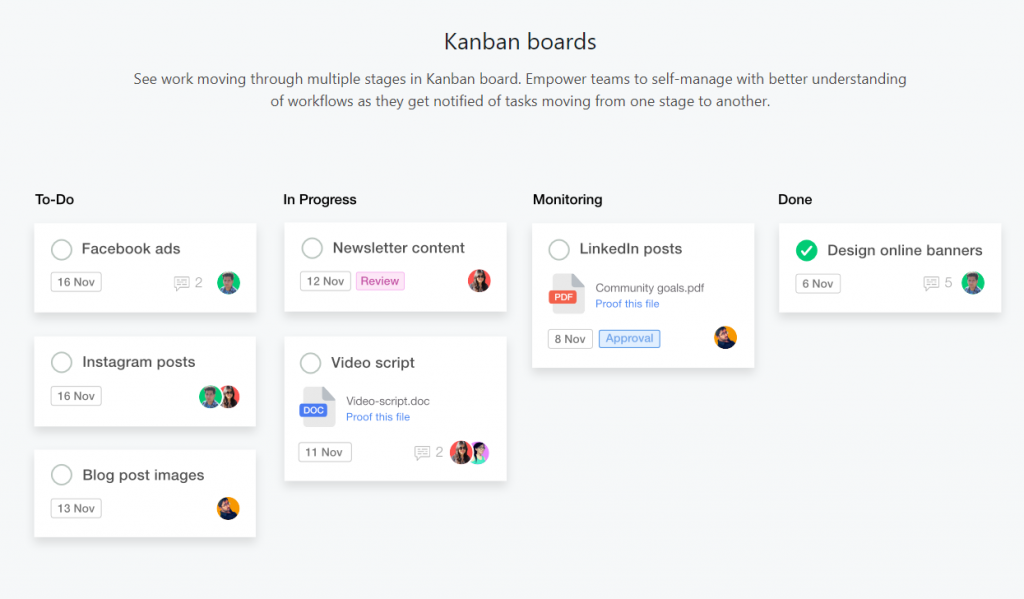 With more and more of the global workforce adopting the remote work lifestyle, it's more crucial than ever that leaders and managers adopt the right tools for their teams.
Equipped with the appropriate resources, team members will be better able to communicate with each other, effectively manage their respective projects, and continue to achieve their given tasks and goals with ease.
And if you want more tools and resources for effectively managing remote teams, consider booking our new two-hour training all about managing remote teams. Discover how to effectively communicate with remote workers, how to maintain proper team dynamics in a virtual world, how to keep remote workers engaged and productive, and how to use technology effectively! Contact Maggie@www.shapingchange.com.au or Ros@www.shapingchange.com.au to schedule your session today!