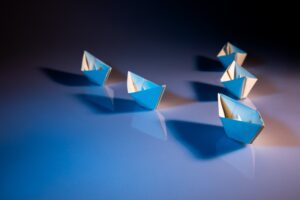 Less than a year ago, the topic of remote teams and whether or not more companies should consider flexible work options was nothing more than an occasional conversation piece.
Today, the majority of the global workforce (with exception to "essential" employees who are slowly reporting back to work in some parts of the world) is working from home.
The transition to remote work and managing remote teams has no doubt been a challenge for some managers, who may have never had experience with virtual leadership until recent events.
While remote team management certainly has its unique set of challenges, however, the basic tenets of effective leadership still remain the same. Today, we're exploring how these tenets can translate into managing remote teams
Communication
Communication is key in just about all areas of life, and this is especially so in the virtual workspace, where leaders are managing remote teams that they may not physically see for days at a time.
Fortunately, in today's digital age, there are more ways than ever for teams to stay connected with each other no matter the distance between them. Applications like Zoom and Slack have skyrocketed in popularity this year, offering platforms through which teams can hold video meetings and chat with each other in real time.
It's a great way to maintain the feel of communication and collaboration even when team members may be separated by hundreds or thousands of miles.
There are key components to communication done effectively, however.
For instance, setting communication guidelines can help improve your team's daily performance. From the Grow 360 blog : "Evernote General Manager Beat Buhlman says it's important to set rules of how and when to use communication tools.  When do we use chats? Why do we write emails? At what point do we pick up the phone? It's counterproductive to send project notifications on chat: team members get distracted by constant notifications, and they're more likely to lose important information in a long thread. Emails are good for sending information, but not for collaboration — if the topic requires clarity and sensitivity, or benefits from an energetic exchange of ideas, then schedule a call."
Another important aspect of effective leadership where it concerns communication is availability. Particularly where it concerns a leader's availability and a team member's access to that leader. Do you regularly let your team know how they can reach you (via chat, email, or phone) if needed?
Sometimes, team members are held back from completing projects simply because they need clarity from a manager on a specific task, but if they're not able to acquire that clarity because of a leader's lack of availability, the project remains in limbo. Be clear on how team members can reach you and make yourself as available as possible so that your team can meet their goals.
Finally, there's no need to forego meetings just because your team is now working remotely. Today's technology allows teams to continue meeting via video conferencing, which is a great way to keep your employees in sync. This also provides the perfect forum to fully open communication lines, allowing employees to air out any challenges or concerns and for managers to check on project updates and keep employees informed about any company news.
Engagement
Contrary to popular belief, engagement doesn't necessarily decrease when employees work from home offices. In fact, studies have shown that the exact opposite happens. As it turns out, remote workers are actually more productive than their in-office counterparts, working an average of 1.4 days more each month.
That said, keeping your remote workers engaged and productive is a new battleground for many leaders, who no longer have face-to-face access to their employees and therefore can't have the regular check-in's they might've previously used to stay up-to-date with project statuses.
This is where many project management and organisation tools like Asana, Monday, and Trello can be very useful. These are tools that are being used by some of the top corporations in the world such as Google, Facebook, and The New York Times in order to keep their teams connected and ensure all hands are on deck in effectively moving projects from start to finish.
To keep your remote workers engaged, it's also essential to keep the communication lines open, as discussed above, and to also keep everyone connected on a uniform platform. For instance, if Google Drive is your platform of choice for maintaining spreadsheets, forms, and documents, then every team member should have access to a central Google Drive where every resource they might need to complete a project is available.
Again, video meetings are also a key part of keeping your team members in sync. Thanks to platforms like Zoom and Google Meetings, you can still touch base with your employees weekly and use the time to share ideas, project statuses, and work through any challenges the team may be experiencing.
Technology
When it comes to a virtual workspace, technology is the pin that's holding everything together. Without technology, your team members can't complete their tasks, they can't communicate with each other, and they can't collaborate on projects.
What different technologies have you adopted to better manage your remote team? Are they effective? Are there any technological bugs within your chosen platforms that are preventing your team members from working more effectively?
You may consider conducting a thorough assessment of the different types of technology that your company is using across the board and rating them on their function, abilities, and their ease of use. Be sure to also collect feedback from your employees, as they may have better insight into the particular 'bottlenecks' they're experiencing when using a certain platform, app, or tool. You may discover that a different platform altogether is more powerfully equipped for a certain task or that it's simply more user-friendly, allowing employees to be more productive with their tasks.
Once you've completed your evaluation, determine if you need to upgrade your systems in any way. Thanks to the internet, it's fairly ease these days to compare different platforms and determine which are the best suited for your team's individual needs. Many companies even provide free demos and trainings to help you better understand their platform and all of its unique features.
Leadership and management both already come with their unique set of challenges. Adding the complexity of remote teams onto that creates a new landscape that many leaders and managers are still trying to navigate.
But by focusing on the 3 keys of effective leadership as it concerns remote teams, managers can thrive in their positions even in a virtual workspace, and as a result, help their teams to thrive as well.
Want more tools and resources for effectively leading remote teams? Consider booking our new two-hour training all about managing remote teams. Discover how to effectively communicate with remote workers, how to maintain proper team dynamics in a virtual world, how to keep remote workers engaged and productive, and how to use technology effectively! Contact Maggie@www.shapingchange.com.au or Ros@www.shapingchange.com.au to schedule your session today!