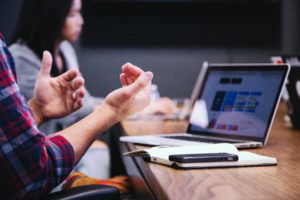 The end of the year is a great time to look back on the past 12 months through a year in review and assess your team's performance in the workplace. We've written at length in the past about how to maximise individual employee performance reviews, as well as how to conduct more effective evaluations in order to boost employee morale and help your team members reach their potential.
Today, we're taking a closer look at end-of-year reviews and how they can assist you in taking your team to the next level performance-wise. Remember, performance reviews serve a number of purposes. In addition to simply assessing the strengths and areas for improvement present on your team, you're also striving to create a clearer vision for that team to follow in the New Year.
Additionally, you're providing your employees with the insights and tools they need to fulfill their potential and to get re-engaged and excited about their work. In doing so, you'll also create a healthier and happier workplace culture where your employees thrive.
Let's take a look at 4 questions you should ask your team in your end-of-year review.
What were our top accomplishments this year?
Needless to say, one of the most important questions you'll ask in your end-of-year reviews involves what the team's accomplishments were for the past 12 months. What goals did you meet? Which goals fell short? Why did those goals fall short? What goals are team members least proud of and why? How do they plan on delivering on those goals differently in the New Year?
These are all powerful questions to address as they help the team to analyze the actions and mindsets that went into delivering great results. This type of clarity helps employees replicate what worked before in order to ensure success in the future.
What are our goals for next year?
This is an excellent follow-up to the above question. Discussing your goals for the upcoming year as a team will allow you to use your end-of-year review as a team-building activity, allowing for better cohesion among your employees. People appreciate a sense of ownership in their work, so involving your team members in your vision-casting and goal-setting will help them better feel a part of the Bigger Picture, which in turn lends itself to increased enthusiasm and engagement.
In addition to discussing the team's goals for the New Year, you'll also want to ask your employees about their individual goals for growth. Do they, for instance, want to learn a new skill that can help them maximize their work output? Are they interested in transitioning into a new role that holds greater responsibilities in the workplace? This is a prime opportunity to offer suggestions on how they can move toward those accomplishments.
What skills among our team can we use more effectively?
It's surprising how many employees feel that their greatest strengths/skills are being under-utilised in the workplace. Unfortunately, when employees don't feel adequately challenged, it can lead to decreased morale, a drop in work quality, and higher job dissatisfaction.
The key is to keep your employees engaged and mentally stimulated by their work. What are each team member's individual strengths? Do they feel those strengths are maximised in the workplace? If not, what are some ways those skills can be integrated into their day-to-day work? You may discover that an employee will derive fulfillment from taking on a new side project that can help the department grow, or you may find that another employee would be better suited for a role you've been trying to fill for some time.
What can we do to make our work more enjoyable?
Stress in the workplace is at an all-time high globally. Too many people experience overwhelming job dissatisfaction on a daily basis, which can lead to crippling retention rates that see your department constantly trying to fill vacant positions. Fortunately, more and more companies are coming to understand the importance of creating a healthy and positive working environment where employees can thrive.
This is a great opportunity to better understand what your employees need in order to do their best work. Some employees, for instance, might suggest a more flexible schedule where they can work one or two days from home, a trend that is becoming increasingly popular these days. And interestingly enough, several studies have shown that remote workers are actually more productive than those who work on-site, so it's a practice that's well worth looking into. Your employees might also have other suggestions for improving the workplace: amenities such as free meals, on-site daycare for working parents, a pet-friendly office, an on-site gym, weekly or bi-weekly classes on topics such as stress management, finances, wellness, and more, etc.
It may not be possible to implement all of these amenities, but even offering one can show your team that you're listening to their feedback and that you want them to feel their best whenever they're in the office.
The New Year always brings with it the excitement of fresh starts and new beginnings. It's a great time of year to capitalise on everyone's budding enthusiasm to improve upon themselves and do better in all areas of their lives—both personally and professionally.
When conducted effectively, a year-in-review can help your employees gain clarity on their strengths and areas for improvement, and it can also help boost morale, rekindle their enthusiasm for their work, and create a more positive working environment where everyone is engaged with your company mission and excited to put forth their best efforts.